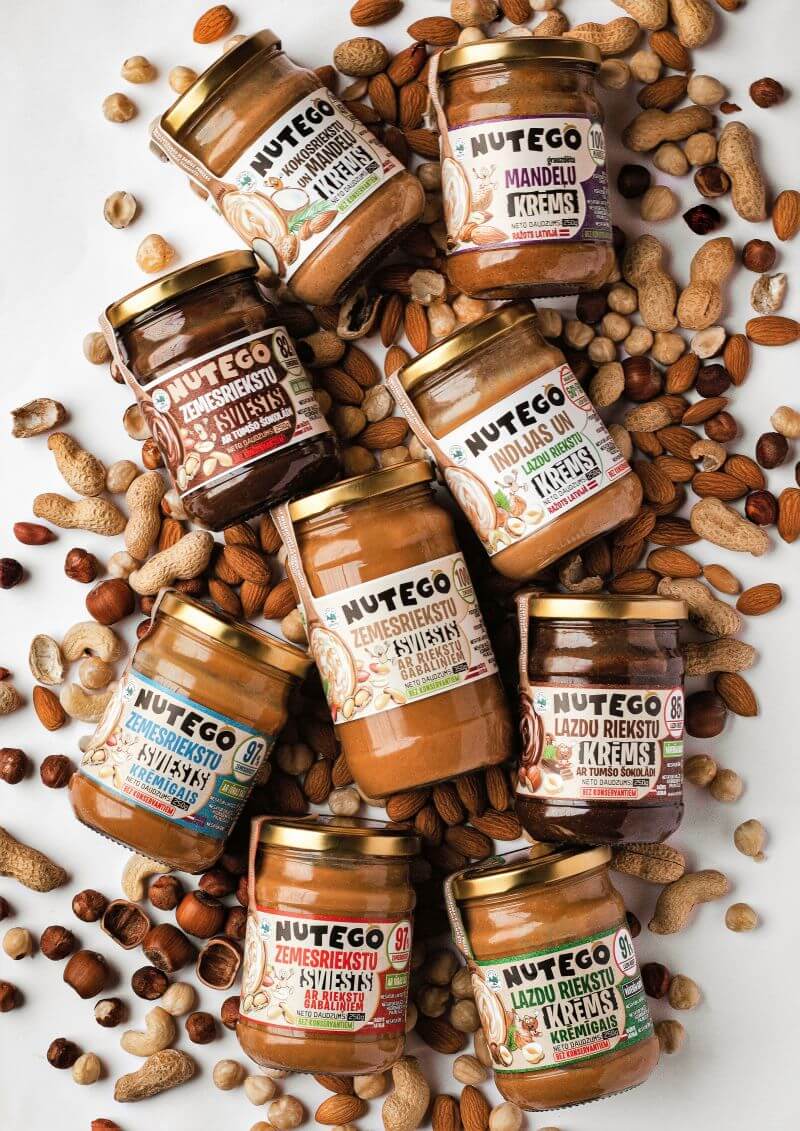 Nuteko brand was created inspiring from one of the most valuable products in the world - nuts.
Due to the love to these valuable products of nature, we have developed different tuck (nut creams, butters, truffles, cakes, sweets) containing a large portion of nuts that are not only delicious, but also natural and contain much valuable nutrients and vitamins.
Nutego ideas are based on the care of the most precious that we have – our health, so we make delicious products that don't contain preservative, antioxidants – e stuffs, palm fats, trans – fatty acids or GMO. On the contrary – Nuteko uses only natural, high-quality and raw materials that are rich with nutrients and vitamins. With each bite of our production you give your body a balanced dose of carbohydrates that is rich with protein and good fatty acids (omega3, omega6).
We hope that you will love our natural dainties and you will love them just as much as we give our love when producing them.
Nutego……
Love in a jar….